It's Tuesday Tea at the Library!
Many homeschooling families make a tradition out of regular trips to the local library — weekly, or monthly, or for some it may almost feel like daily! But are you sure you know all the libraries in your area that could be useful to you and your students?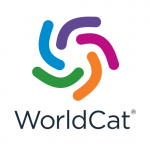 WorldCat (worldcat.org) is the online global service that provides access to the individual collection catalogs of thousands of local libraries around the world. WorldCat also has a Library Finder feature that will let you type in your location and receive a list of all the libraries in your area. In the United States, I find the search works best using a zip code — give it a try:
For example, if you live in Boise, Idaho, and enter your zipcode of 83701, you'll find that there are more than 100 school, college, and specialty libraries listed in your area, from the Pepper Ridge Elementary School Library, to the Brown Mackie College Library, to the Meridian Idaho East Family History Center Library.
It may well be that your local town library is the only one near you, especially if you live in a remote area. But you may also discover, for example, that a local hospital has a medical library that could help a homeschool science student, or that a local courthouse has a specialty law library that would be suitable for a social studies project. There may also be small college and technical school libraries in your area that you haven't yet explored.
Not all these specialized libraries will be open to the public or will have regular hours, of course. But the WorldCat Library Finder will generally give you street location and contact information for each collection, and if you call and ask whether a local homeschool student could use their facilities for a special project, you may receive a pleasantly positive answer.
Give the WorldCat Library Finder a try and make a list of new libraries to explore in the New Year. 😊