Merry Christmas to all! On Mondays we take a few minutes to visit one or two notable museums or monuments around the world, all in keeping with our comfortable philosophy of teaching with-out the curriculum. Explore a new place with your students, find it in your atlas, learn a new name or a new date, and you're done.
What better thing to virtually visit on this Christmas Day than the National Christmas Tree on the Ellipse adjacent to the White House in Washington, D.C. The National Tree is indeed an all-in-one museum, park, and monument, administered by the U.S. National Park Service and first lit in 1923 by President Calvin Coolidge.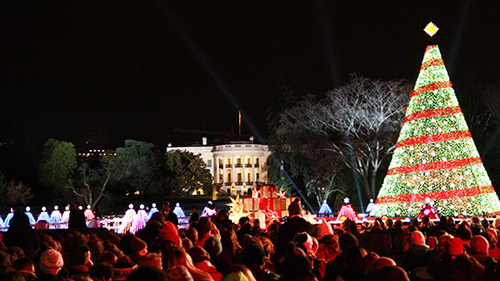 If you missed this year's lighting ceremony (which took place on November 30th) you can watch highlights or the whole event at the National Tree's own website (thenationaltree.org).