Quick Freshes: Welcome to the first, developmental year of the River Houses! Over the coming months we will be establishing a simple pattern and style of posting to support the educational life of our members. We will emphasize regular weekly, monthly, and annual events that can be easily incorporated into your homeschooling schedule. Pick one or two that appeal to you each week, and make them part of your family homeschooling tradition.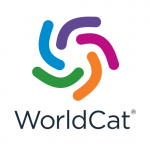 Do you have a regular day each week to visit your local library? Establishing a regular library day can be a good way to meet other local homeschoolers, and it's a pattern we will be encouraging in the River Houses. Want to find all the libraries (of all kinds — public, private, school, college, and university) in your local area? Try searching the WorldCat library-finder by town, city, state, or zipcode — there may be more nearby than you realize!
States and Countries: Many homeschoolers like to review the U.S. states and the nations of the world regularly, and since there are 50 states and 196 nations, it's easy to cover them over the course of a year with one state and four countries per week. We're going to follow the states in the traditional order of admission to the Union, so the school year begins with:
Seal of Delaware

Delaware (7 December 1787) — The First State, the Diamond State. "Named for Lord De La Warr, early governor of Virginia; first applied to river, then to Indian tribe (Lenni-Lenape)" (almanac page 455).
This week's countries, with links to their official websites, are:
The recommended River Houses reference library includes a world almanac, a world atlas, and a history encyclopedia that make these reviews fun and easy. For example, you'll find the main entries for Delaware on almanac page 568 and atlas plate 43, and the main entries for Andorra on almanac page 747, atlas plate 65, and history encyclopedia page 525, with illustrations, flags, and other mentions available through the indexes in each volume.
❡ Read and think critically: The country links above go to official websites, which are not always in English and which may well be propagandistic in one way or another, thus offering older students a good opportunity to practice their critical reading and thinking skills.
Watchers of the Skies: Common Nighthawks have been moving south every evening over the Nashua River valley the past few days. September is a big month for bird migration in much of North America — why not start a bird list for your backyard, neighborhood, or town? Cornell University's Laboratory of Ornithology offers a preview of what birds are moving south during the first week of September.
The first full moon of the month of September is traditionally called the Corn Moon — don't miss it rising on the night of Tuesday, September 5th. What else is up in the night sky this week? Follow events on Space.com, and with the help of this monthly review from NASA's Jet Propulsion Laboratory in Pasadena, California:
Poem of the Week: For the grownups at the beginning of the school year, when the calendar says it's still summer, but there's something in the air:
Song at the Beginning of Autumn

Now watch this autumn that arrives
In smells. All looks like summer still;
Colours are quite unchanged, the air
On green and white serenely thrives.
Heavy the trees with growth and full
The fields. Flowers flourish everywhere.

Proust who collected time within
A child's cake would understand
The ambiguity of this —
Summer still raging while a thin
Column of smoke stirs from the land
Proving that autumn gropes for us.

But every season is a kind
Of rich nostalgia. We give names —
Autumn and summer, winter, spring —
As though to unfasten from the mind
Our moods and give them outward forms.
We want the certain, solid thing.

But I am carried back against
My will into a childhood where
Autumn is bonfires, marbles, smoke;
I lean against my window fenced
From evocations in the air.
When I said autumn, autumn broke.
What do you have planned for your homeschool this week? 😊