Quick freshes are our homeschooling notes on the week ahead.
December 31st (Sunday) is New Year's Eve. Ring out, wild bells!
January 1st (Monday) is New Year's Day 2018! It's also the date of the first of two (two!) full moons that will be visible during the month of January.
On January 2nd (Tuesday) we'll sit down for our regular Tuesday Tea at the Library.
January 5th (Friday) is Twelfth Night, also called the Twelfth Day of Christmas. Can you guess what song we're going to share on that day?
Our state-of-the-week is Louisiana, and our countries are Guinea, Guinea-Bissau, Guyana, and Haiti.
Your weekly toast: "To the village bells, may their sounds awaken the memories of the past and open the heart to reflection."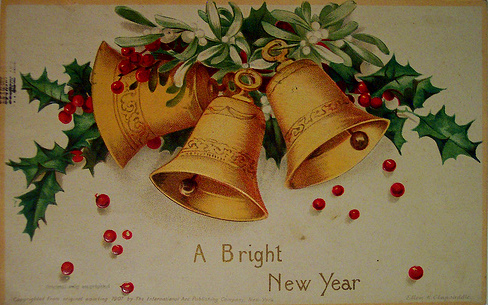 ❡ Toasts are a fun tradition for your family table. We offer one each week — you can take it up, or make up one of your own ("To North American dinosaurs!"), or invite a different person to come up with one for each meal ("To variety in toasting!"). Our current examples are adapted from two old collections: Marchant's "Toasts and sentiments" (1888) and the anonymous Social and Convivial Toast-Master (1841). What did you toast this week?
What adventures do you have planned in your homeschool for the new year? 😊